For better or worse, for in sickness and in health, for with passport or no passport?
At least that's what one couple should have vowed before tying the knot, because when newlywed husband Faizan and wife Sana Patel were about to go for their dream honeymoon to Italy, Sana realized she had lost her passport and she couldn't leave her home in India.
So Faizan decided to walk down the aisle again… the airplane aisle that is – and have his honeymoon solo.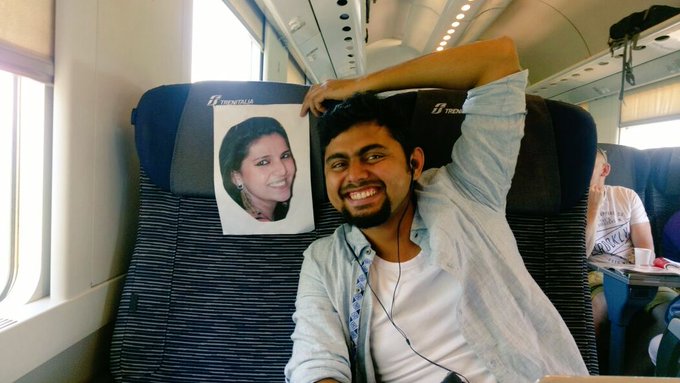 This is how I am travelling with my wife as of now.@SushmaSwaraj @MEAIndia @MEAQuery
"I don't think he's going to be married when he comes back," remarked Shelby Bennett.
"I personally wouldn't have gone, but he did spend a lot of money on the trip," commented Jordan Ely.
Now, Faizan is in the middle of a 2-week trip around Italy without his newly wed wife and he looks like he's having the time of his life. That sure is one groom with a view.
But not everyone seems to be so happy with his choice to leave his new wife behind-
"If I was married to someone, and they went on our honeymoon without me, I don't even think that counts as a honeymoon," said Bennett.
No word yet from Sana, but we're guessing she's feeling pretty ticked as her husband soaks in the sights of Venice.
We'll just have to "Wed" and see what she says when her husband gets back.